Sorin Gherasim
I have been in the stucco and fireplace business for over 15 years. My commitment to the homeowner, is outstanding customer service and job quality. I am present at every job-site and ensure all jobs are completed in a professional and timely manner. Every job, big or small, gets personal attention. ...

Things I can do
By choosing our company you are assured with over 15 years experience, proudly providing the service in your home. Crown-Moldings, Celling-Domes, Columns, Stucco, Real Limestone, Marble, Fireplaces Mantels and so much more! Give us a call. We travel and provide services all over Atlanta....
Traditional
Settings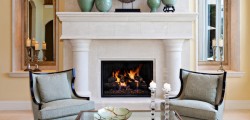 From the proportional symmetry of the Georgian Era to the refined functionality of the 20th century, our traditional fireplaces include examples of the finest selections from the inclusive time periods. True to their name, our traditional designs are hand-crafted in our Atlanta workshops where each fireplace is made-to-measure to ensure supreme quality.
see the gallery
Contemporary
Settings
To suit modern trends, we offer a stylistic line of contemporary designs that seamlessly complement the modern room's demand for space-saving décor. With clean lines and bold colors, our fireplaces accent the modern setting with resigned elegance. Contemporary designs built in our workshops can be individually crafted to meet your exact requirements.
see the gallery
Bespoke
Fireplace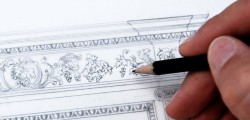 To accommodate your style, our craftsmen can work with you to develop a uniquely personal design that captures your vision. Whether working from a sketch or a blueprint, our skilled team has all the tools to precisely create your custom design. Crafted from the finest materials, be assured that the final design will warm your heart, as well as your home.
see the gallery
At Fireplaces Atlanta we have approached to the idea of offering you the best handmade fireplaces with an eye to the décor of your room. We firmly believe that fireplace is not just another appliance at your home, but they are much more than that. If a fireplace of right style and size can be installed in your rooms the look of the room will get transformed. The fireplace will make the room look elegant and sophisticated and add a space that will be cozy during chilly nights. We are selling this belief for more than 15 years now and have won a lot of lovers. We offer you the best handmade fireplaces that are different from the ones you get in the market. As we value your emotions for fireplace, when we make any particular stucco, mantles or any other part of your fireplace we take utmost care to give you the best. We help you design the fireplace as per the room décor and your choice. We want to incorporate the best fireplace for your home. When you look for fireplaces in Atlanta you will provide you options that are stylish as well as customized according to your need. We are always ready to help our customers so that they can incorporate the best fireplace in their home that will enhance the beauty of their rooms as well as provide them warmth during chilly winter nights. We offer you quality fireplaces that are designed only for you to make you feel great. In order to build our reputation we have worked hard for 15 years and now we claim to provide you the best handmade fireplaces as per your customized request. Atlanta fireplaces are working every moment so that they can help you accomplish your ideas, install a fireplace that will make you feel great. In short, we are here to design the best fireplace for you and your home. See the differences with fireplaces installed by us. Fireplaces form the centre of attraction of every house. The fireplaces are not only meant to keep the peoples warm but it also acts as a place that brings people together at one place. Well, we do understand that most of the romantic moments also happen in front of the fireplace. A fireplace gives you a warm and the most comfortable setting in the front room. You will have embers popping and also the fire burning in the background where you can spend beautiful moments with your loved ones.
Having a fireplace nowadays has turned out to become a trend; every second home has a beautifully designed fireplace. The best thing about Fireplaces Atlanta is that we have a variety of designs and modern ideas to provide you with the best fireplace in Atlanta. It is not a problem if you want to have a traditional fireplace. We can help you with that. We look forward to our clients, about the type of fireplace they want whether it is a traditional one or they would love to try new concepts and ideas. What makes us different from others is that all our designs are unique, have beautiful appearance, we focus on new concepts, have different accessories and most important, very affordable prices.
Out company do understand how important it is to have a beautiful fireplace and it definitely matters if it matches with the your interior of the house. How hour services becomes helpful to you? We have a very large range of fireplaces idea and we give you plenty of options to choose from. If even this is not enough, our experienced craftsmen are always ready with their tools to help develop your kind of style and design on your fireplace.
From our experience, the best option about having a fireplace is to choose a custom designed fireplace; this will not only compliment your room but also add an extra beauty to your home décor. If you have any kind of fireplace design in your mind, our consultants and designers can work with you and help you get the best-designed fireplaces. We will guide you with the designs that you can choose from and also improvise on your choice to bring out the best. Not only with the designs but we will provide you the best materials to build your fireplace with. It certainly depends on the look and feel of your home. You can look for Wood mantles if you have a traditional house or go for the stone fireplace mantle. You can seek advices from our designers about the budget of preparing a fireplace that you need and plan accordingly. Our company also makes sure to provide you with proper accessories that go with the fireplace, as it is also one of the most important concerns while designing a fireplace.

Sorin Gherasim
Phone: 770-676-8170
Other: 678-526-3937
E-mail: gherasim21@gmail.com