Sorin Gherasim
I have been in the stucco and fireplace business for over 15 years. My commitment to the homeowner, is outstanding customer service and job quality. I am present at every job-site and ensure all jobs are completed in a professional and timely manner. Every job, big or small, gets personal attention. ...

Things I can do
By choosing our company you are assured with over 15 years experience, proudly providing the service in your home. Crown-Moldings, Celling-Domes, Columns, Stucco, Real Limestone, Marble, Fireplaces Mantels and so much more! Give us a call. We travel and provide services all over Atlanta....
Traditional
Settings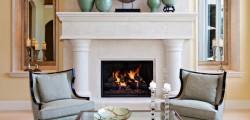 From the proportional symmetry of the Georgian Era to the refined functionality of the 20th century, our traditional fireplaces include examples of the finest selections from the inclusive time periods. True to their name, our traditional designs are hand-crafted in our Atlanta workshops where each fireplace is made-to-measure to ensure supreme quality.
see the gallery
Contemporary
Settings
To suit modern trends, we offer a stylistic line of contemporary designs that seamlessly complement the modern room's demand for space-saving décor. With clean lines and bold colors, our fireplaces accent the modern setting with resigned elegance. Contemporary designs built in our workshops can be individually crafted to meet your exact requirements.
see the gallery
Bespoke
Fireplace
To accommodate your style, our craftsmen can work with you to develop a uniquely personal design that captures your vision. Whether working from a sketch or a blueprint, our skilled team has all the tools to precisely create your custom design. Crafted from the finest materials, be assured that the final design will warm your heart, as well as your home.
see the gallery

Sorin Gherasim
Phone: 334-319-4129
Other: 334-524-0271
E-mail: gherasim21@gmail.com